Joined

Jun 8, 2009
Messages

4,254
Location
Issued by the Angling Trust:
Parliament will be debating the Environment Bill on Wednesday (20th October). This is the last chance to make sure the Bill contains firm action to stop raw sewage pouring into our rivers and seas from storm overflows. We need you to
EMAIL YOUR MP IN THE NEXT 24 HOURS
to ask them to support clause 82 of the Environment Bill and resist any last-minute attempt by the government to weaken this clause.
Clause 82, will place a "Duty on sewerage undertakers to take all reasonable steps to ensure untreated sewage is not discharged from storm overflows". This mean Water Companies will not just have to monitor and report, they must act to stop this pollution.
Emailing your MP is simple. Just visit
Theyworkforyou.com
, enter your post code and when you get to your MPs page click the "send a message" button.
Ask them to support Clause 82 of the Environment Bill at the Consideration of Lords Amendment debate and to tell them to resist any attempts by the government to change this clause. With over 400,000 spills from storm overflows in 2020, this is a chance to make a difference. When writing feel free to tell them how passionate you are about our rivers and seas, and how you want clear and healthy waters fit for fish to swim in and people to enjoy.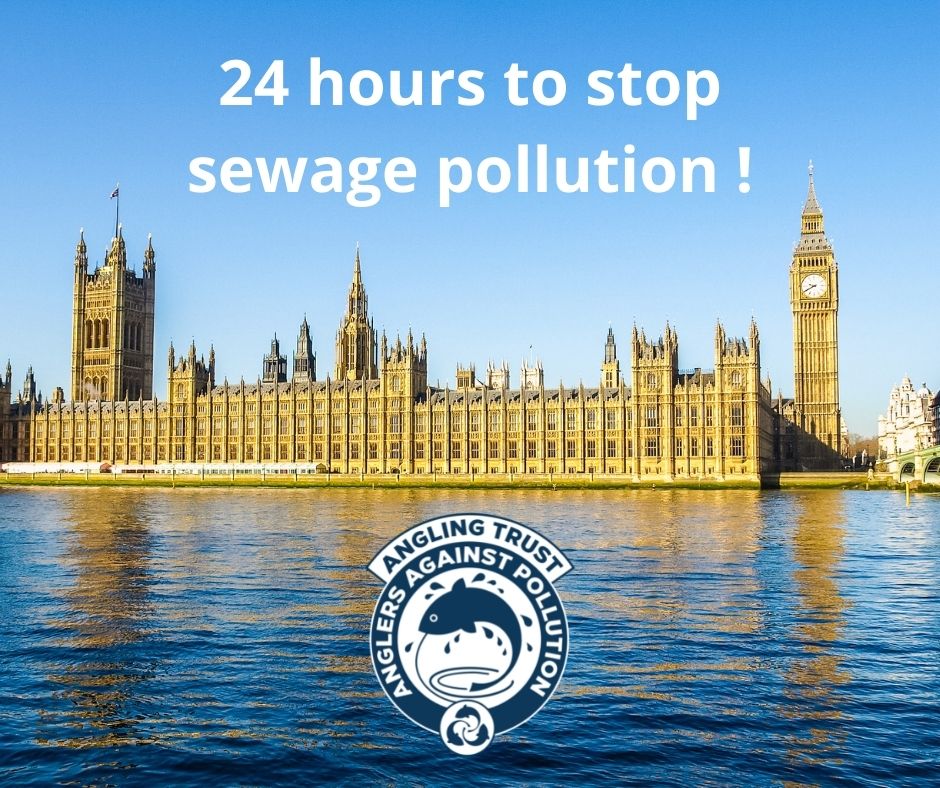 To find out more about our Anglers Against Pollution Campaign Click
HERE
To Support our work and join the Angling Trust Click
HERE
IF YOU CARE ABOUT OUR RIVERS
JOIN NOW
WE NEED YOUR SUPPORT !
#AnglersAgainstPollution
#AnglingTrust
The post
24 hours to force the government to stop sewage pollution
appeared first on
Angling Trust
.
More...