Joined

May 17, 2006
Messages

589
Location
Hi all,
I´ve got 3 cane rods, all made by British makers - 2 by Gary Marshall, 1 by Tim Harris. I find them excellent, they look great and fish beautifully. I couldn´t be happier.
I can´t help noticing that over the pond (e.g.on the Classic Rod Forum) there is very little mention of British cane rods, and when they are mentioned it is often with disdain. It seems that this attitude comes from casting antique rods and has very little to do with modern builders.
I haven´t cast any American built rods and wonder if these opinions are correct. Are American rods , both modern and antique, really better than their British counterparts? Or is it just a truism that many believe as they have not had the opportunity to cast modern British rods?
This is a great watch but makes no mention at all of British/ European makers - it seems that Americans believe that the art of making real cane rods began in the Catskills a hundred or so years ago:
SYNOPSIS: As society grows increasingly addicted to disposable goods, a few master craftsmen continue the labor-intensive tradition of making every part of a…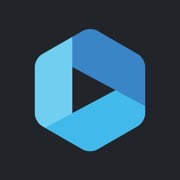 vimeo.com
Any opinions welcome...
Cheers,
Damian F