Joined

Dec 28, 2015
Messages

7,553
This article is still being edited and added to. Please contribute if you can.
Introduction
This is all about modern plastic fly lines used on single-handed rods, mainly for UK trout.
The fly line provides the weight necessary to enable your fly rod to propel your fly to its intended target. It also determines where in, or on, the water it will fish. It does this by being lighter or heavier than water.
Like all things in fly fishing, the fly line started as a simple product and has evolved into a multitude of very specialist tools marketed for different applications. This subject can get very complicated very quickly; but only if you let it.
Many anglers carry many lines but equally many choose to fish just the one. Which path you follow depends mostly on the type of fishing you do – stream, river, lake; large or small fish, tiny dries or nymphs or heavy, gaudy lures – don't automatically think that you need several types.
However, the fly fisher that does not own a floating fly line (quite probably a #5 weight) does not exist and it's a rare angler that hasn't got a bag full of cast-offs in his garage or attic – we all get trapped into retail fishing at some point.
History
Fly lines started off being made of horse hair for dapping live insects, then graduated to silk and are now mostly plastic. If you're interested in historic detail, this chap makes a decent story of it.
https://blog.fishwest.com/the-fly-line-nerd-out-part-3-history-and-development-of-fly-lines/
And another from an American perspective. Weight forward lines in the Victorian era and double hauling and exploding rods in the 1920's! You want volume 41, number 1
Materials and Manufacture
Most fly lines are made of a low-stretch braid core (of nylon or dacron) coated with a plastic. But you can also get solid nylon cores too – Sunray lines are an example. The plastic coating is usually PVC but Airflo go their own unique way by using polyurethane. All the manufacturers have their secret recipes, but luckily we don't really have to get into them.
The line's core provides its strength while the coating gives it weight and its floating or sinking characteristics. The core's breaking strength is a minimum of 15lb for lighter trout lines going up to 60lb or more for salt water fishing. Unfortunately, manufacturers don't normally tell you the breaking strength of their lines so you have to trust that the size of the line and the description of its use is appropriate for your kind of fishing. For the sort of trout fishing we do in the UK, the core breaking strength is not really a concern as your leader will always be weaker.
PVC or Polyurethane?
PVC lines use a plasticiser to make them supple and low memory, Airflo say that this plasticiser leeches from the line over time causing it to degrade and crack, damaging the environment with dioxins. PVC is not recyclable while polyurethane is; though it's doubtful how many lines actually are recycled. Airflo also claim that their lines are thinner and longer lasting.
Polyurethane has the advantage of not being affected by chemical solvents often used by fly-fishers – in particular DEET insect repellent which can destroy a line. (And whisky apparently but most of us are far too careful with that stuff for it to matter.)
Strange then, that only Airflo use polyurethane, probably because of the development effort required to get it right. The line-making industry is quite small scale and once committed to a particular technology it's hard to change.
Both PVC and polyurethane are denser than water so would naturally sink. So lines use various additives to change the density of the lines – hollow microscopic balls (microbeads) for floating lines and tungsten or even titanium for sinking.
An exception to the two-material core/cover make-up of lines is one form of intermediate line which is solid nylon; the slime line (see later).
To see how lines are made and hear the various competing claims, these two videos set it up.
Airflo video
Rio video
Line Density
The density of a line determines whether it floats or sinks and how fast. A line's density is its major property; when asked what you're using, the answer is going to be the fly's name followed by "on a sinker", "floater" etc.
There are four main types of fly line densities:
Floating lines which float on the surface.
Sinking lines, which sink at various speeds
Intermediate lines, which actually sink, but very slowly
Sink Tips, where the main line floats but the tip, well, sinks.
All anglers will own a
floating line
as it has almost universal use in both rivers and still waters. Most anglers prefer top-of-the-water fishing and for dry fly work there's no alternative. But just because it floats doesn't mean that your fly has to too. Weighted flies take your fly down to the fish while the floating line tells you where your fly is in the water and provides a bite indicator.
The opposite of the floater is
the sinker
– as you'd expect, the whole of this line sinks. It's used mostly on still waters where you sometimes need to get the fly down really deep really quickly. They are generally, but not exclusively, used with lures and often in the colder months. An extreme example is in booby fishing where the line actually lies on the bottom and the floating fly, on a very short leader, keeps the fly just a couple of feet above bottom. Retrieving then pulls the fly down and stopping allows the fly to rise creating a sinusoidal pattern of travel.
Sinking lines come in various sink-rates which are labelled in inches per second. As a guide, 3" per second is regarded as medium. The very fast sinkers are generally used by loch-style, drifting boat anglers who have to get down quickly before the boat passes over the line. Bank fishers can use much slower sinkers, simply waiting longer before the retrieve to get deeper.
The intermediate
is strange beast, neither one thing nor the other but is actually a slow sinker. How slow is often hard to establish as it's not always written on the box. If a line is marked as a slow intermediate it's around ½" per second; a so-called fast intermediate is about 2" per second. So you can reckon on an unmarked intermediate at around 1" per second. Their purpose is to fish just sub-surface. One advantage over a floater is that an intermediate fished just subsurface doesn't form a surface wake which always looks off-putting on a calm lake. Intermediates can be used with nymphs and buzzers but are probably more used with lures and attracters.
Intermediates can be made like other lines with a braided core and plastic cover but there is a variant made of single thick nylon often called a
slime line
because it feels slick and slightly, well, slimy. Some say this line casts better than others but to my mind its obvious line memory detracts from this.
The
sink-tip
line is a hybrid line made of a floating body with a tip of variable length that sinks at various rates. It has various uses from 'anchoring' a floating line while buzzer fishing so that it drifts more slowing to getting nymphs fishing deeper.
A tip about sink-tips
You don't actually need to buy a sink-tip line, you can attach a length of sinking line to your floater and you have a sink tip. Have a look at the Rio Versileaders and the Airflo Polyleader systems.
You'll find that lines get thinner as they get denser, that is, from floating through intermediate to fast sinking.
The picture below is a visual summary. 'Slow slime' could also be 'Slow intermediate', similarly for 'fast slime'. Di-3, Di-4 etc is the sink rate; 3" per sec etc. "Di" stands for Depth in inches. They used to be called 'Dips' - Depth inches per second.
It's worth pointing out that these sinking rates only apply in still water. In flowing water the speed of the flow cancels out some of the density of the lines. Fast sinking lines will still lie lower in the river than slower ones, but they may never reach bottom - depending on flow speed.
Mill ends
You'll often see very cheap lines being sold as 'mill ends'. These originated as lines made at the beginning of a new run where often colours weren't quite right but otherwise the line is perfect. Those lines were sold on to retailers for next to nothing and can be very good value. The trouble is, you rarely know what you're getting beyond floating/sinking and weight.
Now the 'mill end' can be any non-fatal fault in the line found in quality control, from lumps and bumps to incorrect length, normally called 'seconds'.
The really expensive brands like RIO destroy their failed QC lines.
All things Standard
"Today, any angler with the need to select a line to balance with a 6-weight fly rod can by a #6 line - regardless of the brand, whether level, double of weight-forward taper, floating, sinking or sink-tip - and feel secure in the knowledge the line he has selected will match the rod. This was a real breakthrough and many consider the establishment of the AFTMA Fly Line Standards one of the most important factors in the sport of fly fishing during modern history."
J. Leon Chandler, lead creator of the AFTM line standard in 1959
You may see at least three line standards referred to:
The AFTM (Association of Fishing Tackle Manufacturers) System
The AFTMA (American Fishing Tackle Manufacturers Association)
The AFFTA (American Fly Fishers Tackle Association)
They're all the same thing, but even though it's out of date now - AFTTA is the current one - you'll probably see AFTMA used most.
Lines come with numbers on their boxes which tell us their weight. That weight is related to the rod it's designed to be used on. So generally, you match a #5 weight rod with a #5 weight line.
The weight that the number is based on is the weight of the first 30 feet of fly line less the level section at the front of the head which is used to connect your leader. By tradition this tip section is 6' long though is not part of the specification.
| | | | |
| --- | --- | --- | --- |
| AFTM number​ | In grains (range) ​ | In grams​ | In ounces​ |
| 3​ | 100 +/- 6​ | 6.48​ | 0.228​ |
| 4​ | 120 +/- 6​ | 7.78​ | 0.274​ |
| 5​ | 140 +/- 6​ | 9.07​ | 0.32​ |
| 6​ | 160 +/- 8​ | 10.42​ | 0.366​ |
| 7​ | 185 +/- 8​ | 11.99​ | 0.422​ |
| 8​ | 210 +/- 8​ | 13.61​ | 0.48​ |
| 9​ | 240 +/- 10​ | 15.55​ | 0.55​ |
| 10​ | 280 +/- 10​ | 18.14​ | 0.64​ |
| 11​ | 330 +/- 12​ | 21.38​ | 0.75​ |
| 12​ | 380 +/- 12​ | 24.62​ | 0.86​ |
It is possible to deliberately over or under-weight your rod with heavier line weights than the label on your rod in search of obtaining your own personal optimum and many experienced casters routinely do. (More on this later.)
Occasionally you'll find a rod with a couple of AFFTA numbers on it eg #6/7. Most people would match that with a #7 but a #6 would work. In fact there's an acceptable range with all rods of at least one weight.
Line Profiles and Tapers
So far so simple but profiles and tapers is where it can all go pear shaped. Few average anglers delve deeply into profiles, it can get quite confusing. But line profiles is where it's at for the manufacturers and retailers of lines because they can sell you thousands of variants. Every brand will have dozens of line profiles and every catalogue that drops through your door will have pages of them. Scientific Anglers has 74 lines available, It's a minefield for the uneducated. But here's the average guy's explanation as a start. There's a separate section later that gets more into it.
This sort of diagram is what you'll find on the adverts for the fly lines that are made. They are extreme caricatures because they exaggerate the width of the line and wildly shrink its length, but they do show the overall shape of the line.
Most lines are about 90' long. Apart from level tapered lines which are very rarely, if ever, used these days, all our lines are thinner at both ends than in the centre. This means that there is more weight in the first 30' of the fishing end of the line than there would be if the line was level. This aids casting. A spinning rod works by having a very thin line with heavy weight at the tip. Fly lines distribute the weight along the front part of the line. As a consequence a spinning rod needs very little line outside the rod to cast, while a fly rod needs quite a lot.
Some nomenclature. A
head
normally describes the whole of the fat part of the line including where it thins (tapers). The
belly
is normally just the thick flat section between the two tapers. In practice it's very, very difficult to find where a taper actually ends.
Double Taper (DT)
lines have the same taper on each end. These lines have long bellies which aid some forms of cast – notably the roll casts and spey casts if you have more than 30' of line outside the rod tip. On a DT fly line the first fifteen feet of the fly line gradually widens in diameter. The next 60 feet of the fly line remains a constant weight and width. The final 15 feet of the fly line then gradually loses width and weight at exactly the same rate as was gained on the front of the fly line.
These were the first kind of modern lines to be used and you'll often hear that they can be reversed if one end begins to wear. They're no longer as popular as they were because of the development of the weight forward line which can have exaggerated profiles.
Weight Forward (WF)
lines are by far the most popular line design, almost every angler will own a weight forward line.
Shooting Head (SH)
lines are rather specialist. They have a very small diameter running line - often just mono - leading into 20' or so of thick, heavy body. These lines are designed for overhead distance casting as the overweight heavy head shoots line. They can be a bit clumsy to use as the thin running line can tangle and turning over a small fly can be difficult.
Traditionally shooting heads aren't roll or spey cast as the running line is not heavy enough to turn over the weight of the heavy head in front of it unless the head is inside the rod tip. But there are modern hybrid forms of shooting heads designed mainly for spey casting, mostly for double handed rods.
Shooting Heads are increasingly being used in saltwater fishing where distance matters a lot. This is a good article on their pros and cons and instructions on how to make your own.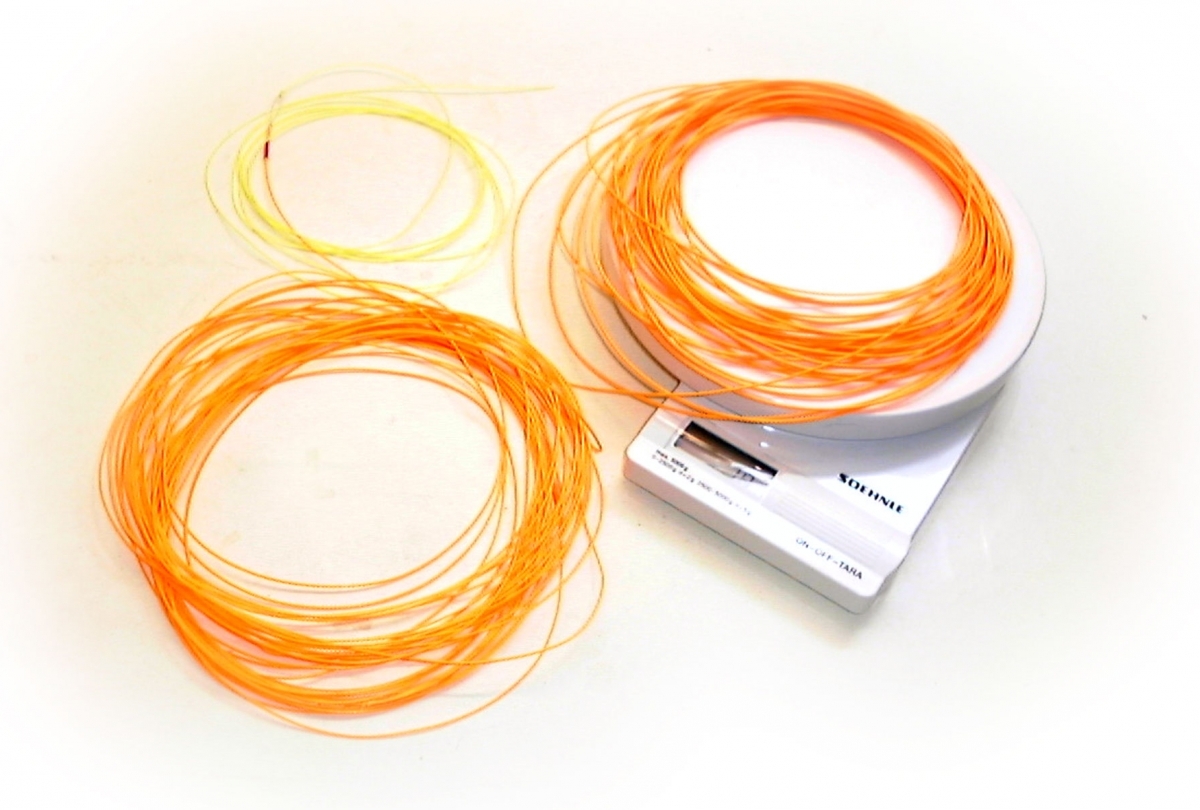 In this article I will try to cover some advantages and disadvantages of the shooting head over the WF line, and I will thoroughly describe the way you can configure a good shooting head system for your rod.
globalflyfisher.com
That's the basics, I get more into detail on line profiles later.
Which Weight?
Given all the fly line weights available, which is used and when?
The first rule is to pick the line to match the number written on your rod! (More on that in the "Understanding Rods" thread.)
The second rule is that you need weight to cast weight. So if you're chucking heavy lures you need a heavy line (and rod).
But after that:
#1-3
These weights are primarily for small fish - very small trout or, maybe, larger trout in very small streams.
#4
Best used on small/mid-sized streams and small lakes where longer casts aren't needed.
#5
The "all-round" trout fisherman's line weight. Covers virtually all trout-fishing situations an angler is likely to find. Works ok for smaller fish too, but it's not as much fun catching small fish on a heavier fly rod. Will cast a lure too.
#6
Another good "all-around" weight for trout fishing. Overkill for tiny trout. Probably used mostly for bank fishing still waters.
#7
This used to be the all-rounder category back in the 80's stocked reservoirs but less so now as rods have become lighter and more powerful. #7 weight fly lines are best used for larger, more powerful fish such as sea trout and salmon on single-handed rods. But they are useful for chucking bigger lures for stocked rainbows (and pike) too.
#8+
The fly line weights from #8 upward are designed for very powerful, large fish - pike, saltwater and salmon species in particular.
All this makes it seem that there's a big difference between the lines. In fact the difference between a #5 and a #6 is just 20 grains; the weight of a business card. This video from RIO is illuminating
Fly Line Codes
Fly lines then, can be different weights, shapes and densities. To differentiate one line from another the manufacturers have developed a code eg
WF-4-F
This fly line is a weight-forward taper fly line, with a weight of 4, and it floats.
DT-6-F
This fly line is a double taper fly line, with a weight of 6, and it floats.
WF-7-S
This fly line is a weight-forward taper fly line, with a weight of 7, and is a sinking line. How fast the line sinks (its sink rate) will be listed on the box.
DT-3-F/S
- This fly line is a double taper fly line, with a weight of 3, and is a sink-tip fly line. The sink rate of the fly line, as well as how much of the line actually sinks, may be listed on the box.
WF-6-I
This fly line is a weight-forward taper fly line, with a weight of 6, and is an intermediate sinking line. The sink rate of the fly line may be listed on the box.
ST-5-F
This code means that the fly line is a shooting taper fly line, with a weight of 5, and it floats.
Loops or no loops?
The line has to be attached to the backing on the reel and to the leader. The simplest method is loop-to-loop.
For this reason, many lines have loops at both ends but many don't, particularly the cheaper ones.
Note:
slime lines and lines with solid cores can not be used with the popular needle knot to joint the leader.
If you need to know more about making loops or using lines without loops or how to attach leaders to fly lines please see an earlier thread 'Understanding Fly Line to leader Connections' here:
https://www.flyfishing.co.uk/threads/understanding-fly-line-to-leader-connections.591801/
Fly Line Colour
You'll notice that fly lines come in all sorts of colours from camouflaged to fluorescent outrages. At first this seems weird, don't garish colours put fish off? Well it seems not. One reason is that from below, against a light sky, they all look black and very obvious so if they do upset fish, they all probably do it equally. It's generally regarded as good practice to use as long a leader as you can manage to fully turnover in order to distance your fly from the fly line.
Generally, you'll find that floating lines are bright colours while sinkers and intermediates are dark – greys, brown and olives.
Given this, it seems reasonable to choose a floating line that you can see best. Or matches your fingernail gloss. Or something.
Rumour has it though that things are different in low-light and night fishing where colour seems to matter. Darker colours are generally considered better here but strangely not pure black.
On slightly more expensive lines you'll often see lines made in two-tone colours. This can mark the taper from the running line or the sink tip from the floating part. Both are useful if you find them.
Textured Lines
These are lines that either have fine ridges running along their lengths (eg Airflo's Ridge) or lines that have tiny diamond shapes embossed into them (eg Scientific Angler's SharkSkin).
If I remember correctly these lines were introduced with the claim that they reduced friction on rod rings giving better distance and that they float higher in the water. The first claim seems unlikely to be true as friction is not dependent on contact surface area. Certainly Airflo is far more circumspect in their claim today though SA still say that they "vastly reduced friction, leading to lines that floated higher, shot farther, and lasted longer than any previous line ever produced." in their 'about history'.
The claim that they float higher may well be true, those that fish them with dry flies say that they are easier to lift off the water because of it.
They do have downsides; they're noisy through the rings and can be harsh on fingers, particularly if you're a stillwater angler pulling flies all day.
Another downside - that people here complain of here - is that they get dirty; all those tiny grooves...
Which brings us onto
Cleaning and Maintaining Fly Lines
The universal recommendation is to clean your line from time to time by washing it in warm, soapy water and pulling it through a dry cloth. They can get a bit claggy from algae, mud, grit etc which does affect performance.
This is RIO's method. Part 1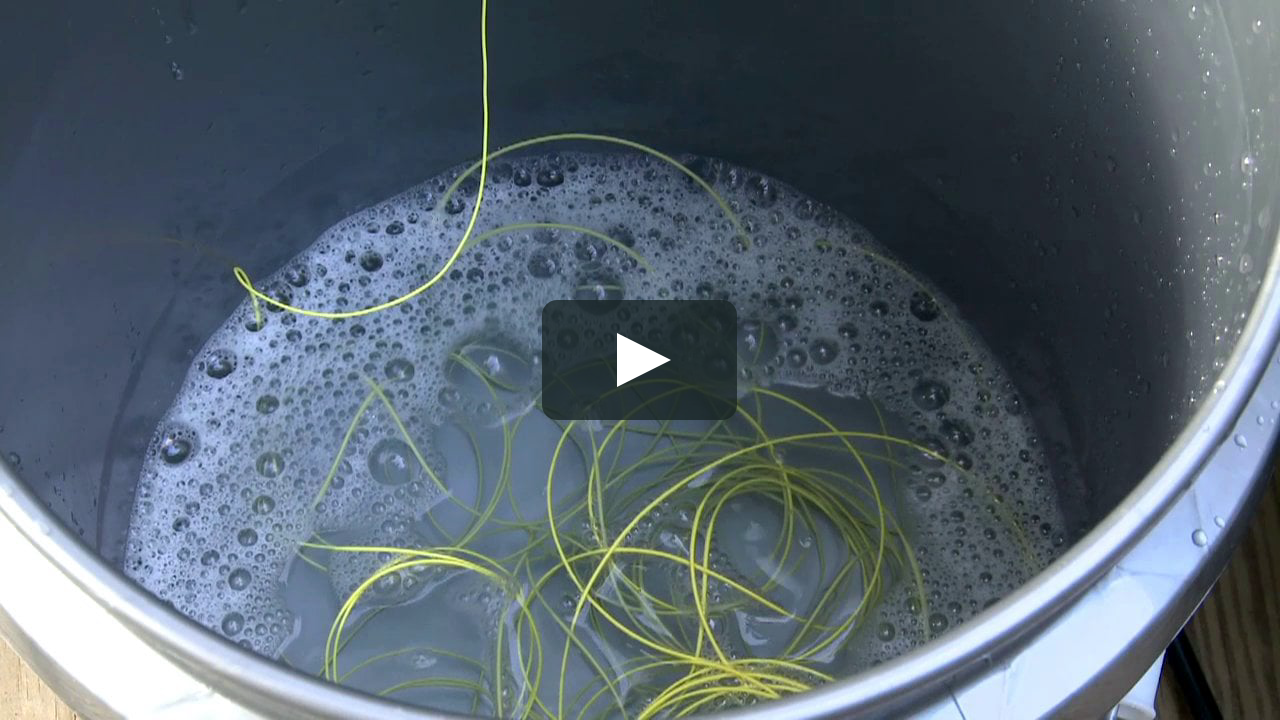 This short video shows fly fishers the very best way to clean a fly line and keep it in the best of condition. This video is part 1 of 2. A fly line gets dirty…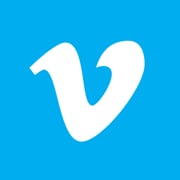 vimeo.com
More controversially, to dress or not to dress? Should lines be coated with lubes and line slicks after washing? Well the advice from the manufactures is contradictory, Airflo say no the slickness in modern lines is created by the additives imbedded into the plastic coat - teflon - and is a function of the line; it's not an addition after, so don't lube. But RIO say yes, it helps.
Feeling here is that it's a nice thing to do but doesn't last long and the stuff you coat the line with - usually silicone of some form - washes off into the environment.
Whether lube is necessary, beneficial, useless or even harmful to a line may depend on the composition of the fly line. The Airflo lines are polyurethane and the manufacturer says do not lube. Most other lines are PVC and they may benefit from it. You're going to have to make your own mind up.
Airflo's (polyurethane) advice from Tim Rajeff
Plenty more videos at - http://www.fishtec.co.uk/fishtec-tv.cfmWatch Tim Rajeff explain the theory behind fly line lubrication.
youtu.be
RIO's (PVC) advice
This video starts with Part 2 of the fly line cleaning process. If a fly line gets really dirty then the microscopic pores on its surface start to fill with muck.…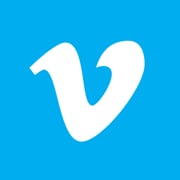 vimeo.com
Curly-Wurly Lines
When you get a new line or use a line that's been stored for a long time you'll often find that it's full of waves and curls and won't lie straight on the water. Often all you need to do is cast and fish for a while and it straightens out. But sometimes the line set is stubborn. There are a few methods you can use to straighten your line by stretching it. Here's Orvis's advice.
If you haven't been out fishing for a few months, weeks, or even days, chances are that your line has settled into a series of coils from being on your reel for so long. When you peel line off the spool, you can see how the line's "memory" causes it to coil on the ground. (The core and coating. . .
Organising your Fly Lines
Most anglers will have a selection of lines. We can't help falling for the marketing. But once they're out of their boxes and on you're reels, it's hard to remember what it is you've got. Some reels have tabs on their spools that allow you to mark the line type but most don't.
Some manufacturers have started printing on the line itself eg
Orvis Line ID — Quickly and easily identify your line, no more guessing. All of our lines will be printed with the taper, weight, and functionality.
This is what I do
The bands are strip of velcro used as cable ties, buy it on 3m reels for a couple of quid. I've written the description on with permanent marker. It has the double advantage of holding your line in place.
You can buy posh purpose made ones from Airflo and Snowbee, google 'spool tenders'. But remember, you'll want something you can write on.
In a pinch thick elastic bands work fine but they perish fairly quickly.
An alternative is to mark the line itself with your own code using a sharpie. 5 dots denotes a #5. A dash means weight forward, a ring a sinker etc.
More on Profiles
So, suppose your rod is a #5 and you've decided on a floating line and you want it to be a weight forward line so you want a WF-5-F.
Unfortunately the problem with choosing the best line for you doesn't end there. You'll find that even though you've narrowed it down that far you've still got a bewildering choice in front of you and it's all about the line profile - there are hundreds.
Here's a bit of detail on a Scientific Angler line
You can see that the normal 90' length is broken down into different sections denoting differing widths - and therefore differing weight - of line. All lines have slightly differing head profiles depending on how the manufacturer thinks he can best suit a particular fishing circumstance - distance, delicacy, size of fish, type of cast (roll or overhead), size of fly and so on.
How much of these claims are real or marketing puff is a furious debate and there certainly are diminishing returns here. Many of us just want a general purpose line, we don't want to have to mess about changing lines for marginal changes in fishing circumstances.
And remember, even if there are significant differences between line types, you have to know what you're doing in order to exploit them - let's face it, most of us are pretty ordinary casters. In the end a good caster can cast anything well.
Here's a well put together experiment that - spoiler - concludes that it's the caster not the line. That's a good result for human expertise but not for those of us looking for an easy retail way out.
PDF | Long-belly fly lines have gained extensive popularity around the world, both for fishing and for competitive distance casting. In Sweden, three... | Find, read and cite all the research you need on ResearchGate

www.researchgate.net

​
But there is still hope that the credit card can help. That experiment was testing 3 very similar line profiles and tournament quality casters; we're at the extreme margins here. The physics of the profiles requires there to be differences that we should be able to find and exploit if we're good enough. And some profiles are better for beginners and intermediates than others (see later).
As a small example of how manufacturers are making different WF-5-F line profiles and weights (different weights for a #5 weight line!) for different purposes here's RIO again, and Simon Gawseworth. (btw, Simon is a great casting teacher and has lots of good casting videos on RIO's site).
After struggling to create this next section myself I found that Angling Active have already done a really good job on it so instead of re-inventing the sliced-bread, I've just posted it in full for your convenience below. Thanks AA.
What is a fly line taper? Do you get confused with the various fly line tapers that are available on the market? In this article, we will be discussing the various fly line tapers available on modern weight forward fly lines and how they are used in today's fly fishing. A fly line taper refers […]
magazine.anglingactive.co.uk
A fly line taper refers to the overall profile of a fly line design. Line profiles can be manufactured to vary in line thickness at various points in the fly lines length through a tapered design. Thicker denser parts of the fly line are used to add weight and mass. Thin areas of the fly line are used to reduce friction and offer better presentation. The transition from thick to thin can be gradual or steep tapers offering vastly different performance outcomes, depending on your fishing objectives.
Basic fly line profile concept:
1. Thicker heavier parts of the line are used to add weight and mass. Weight forward lines have weight towards the front of the line to load the rod quickly.
2. Thin parts of the line, like the shooting line, offer less resistance on your rod eyes. A fine taper on the front of the line will allow for delicate presentation.
3. The taper from thick to thin or vice versa allows for a smooth transfer of energy. A line with a long gradual front taper that tapers fine at the front will offer a smooth delicate turnover for presenting smaller flies.
4. A steep/aggressive short taper can be used to turn over heavier weighted tips or flies.
There are a multitude of unique line tapers, but there are 4 or 5 that are most commonly used, these slightly differ between various line manufacturers.
Line tapers are created to provide individual characteristics to a fly line; these enhance features such as casting distance and overall fly presentation.
Running Line

​

The running line of a fly line often referred to as a shooting line is thinner and lighter than the head and normally has a level taper. Distance can be achieved easier as the narrow diameter of the running line creates less friction through the fly rod guides.
Head

​

The head of the fly line is made up of 3 sections, below we highlight these sections and explain how the mechanics of these sections work.
Rear Taper

​

The length of the rear taper determines how smoothly the energy is transferred to the belly of the fly line. A longer rear taper can hold the fly line head steady in flight offering more accurate casting. Lines with a longer back taper can be cast at various distances along the back taper. Lines with a longer back taper can be useful if you want to aerialise a long line and achieve good accuracy at distance.

Compare this to a short back taper where the line can only be false cast only with the rod top near to the back taper. An advantage of a heavy head and short back taper is that you can load the rod quickly and cast distance with fewer false casts. Beware if you have too much-running line out the rod tip while casting, the line will collapse as the thin running line cannot transfer the energy of the cast to the head.
Belly

​

This section of the fly line carries the thickest diameter and also carries the majority of the weight and, therefore, helps load the rod shoot the fly line. Longer bellied fly lines help increase casting distance and accuracy as they allow the angler to carry out several false casts at various distances without the chance of casting into the running line.

Shorter bellies load the rod quicker and cast easily as the mass or weight of the fly line is concentrated into a smaller length.

Accuracy and presentation can be sacrificed though, as the shorter the belly and front taper are the more aggressive the line can wander during flight.
Front Taper

​

The length of the front taper of a fly line will determine how a fly is delivered (or how it will turnover). The longer the front taper is the more delicate the presentation will be, as the energy is distributed evenly over the length of the front taper. Shorter front tapers mean more powerful turnovers because the energy is transferred from the belly to the tip much quicker. This provides a far more aggressive turnover and can impede fly presentation if not used in conjunction with the appropriate setup.
What Are The Various Fly Line Tapers And What Situations Should I Use Them?

​

Fly line tapers can become quite confusing, so below we have highlighted the most commonly used fly line tapers and broken them down into specific fishing scenarios to provide you with a better understanding how each individual fly line taper works.
1. General All Rounder

​

For general use, we would recommend something with a fairly standard head length, around about 35-40 foot with a 5 to 7-foot front taper.

This style of line taper is classed as a great all-rounder and is generally favoured by general Stillwater anglers. These fly lines are easy to cast and provide good fly presentation which is ideal for a beginner who is trying to hone their casting skills.

This style of fly line tapers is ideal for casting teams of flies. They do have limitations though, so if you're fishing a specific method, we do recommend looking at some of the specialist fly line tapers that we cover below.
2. Dry Fly

​

When dry fly fishing with a tapered leader and a single dry fly, you will want to use a very fine and long front taper.

You want to look at a 45-foot head length on your fly line. This will provide an elegant turnover while the belly of the line will transmit enough energy to turn the fly over. Having the weight towards the rear of the head also allows the line to be controlled and mended. (see diagram below)
If you try and turn over something like a big heavy indicator on this style of taper, it's not going to have the mass required at the end of the line in order to turn it over efficiently due to the long front taper. You are going to really struggle as the transmitted energy will dissipate due to the mass being spread over a long belly length and a long front taper. Think of it like creating a rope wave using your arm, the wave created initially is strong and high but the further down the rope the energy is transferred the smaller the waves become.
If you're looking to fish a team of dry flies on a tapered leader then we recommend using a fly line with a slightly longer rear taper and shorter belly to allow you to keep your flies in flight longer. The shorter concentrated mass helps shoot the line easier, while the elongated front taper will still turn over the flies more elegantly.
The shorter belly length is a popular choice with reservoir anglers that cast teams of flies and also provides a good all-round dry fly line. The shorter belly provides the required concentrated mass for shooting these lines at distance easier, while the extended rear taper allows you to keep more line in flight for increased distance and accuracy.
3. Nymph Fishing

​
[Ed, Don't confuse this with what we would call nymph fishing, this is a line made to cast an indicator not a nymph]

​

These lines have a very short and acute front taper. This style of taper is designed for casting a great big air-resistant indicator, primarily aimed at the sight indicator angler where casting big thingamabobbers or similar style indicators is common practice.

UK fly anglers take influence from the American market when it comes to fishing indicators where a longer back taper is required so they can mend the line easily when fishing rivers. This gives them more control of the line with that longer head but also gives them the ability to keep more line in flight for improved distance and accuracy.

UK Stillwater anglers find these tapered lines beneficial for fishing the bung. The bung is not the most aerodynamic indicator and requires a short front taper to provide that aggressive turnover needed for larger flies or indicators.
If we tried using a really short shooting head it would be near impossible to mend the line effectively because the thin running line would not be able to move and manipulate the short heavy shooting head.
Think of a matchstick trying to pick up an anvil, it's not possible. We require mass to move mass, this is when the elongated rear taper comes into its own.
4. Casting Competitions

​

The one thing that new anglers get confused with is the naming on packaging, for example, they see a fly line advertised as a distance line and think "I'll buy that and I'll be able to cast really easily because it's a distance line" but in actual fact, they should be looking at the line taper to distinguish if the line is appropriate for them.

Most distance lines are going to be more suited to a more advanced fly caster because it's got a really long, elongated tapered head on it. This means the whole fly line can support itself during flight when more line is paid out during the cast. The fly line's mass is spread over a longer head length of the line, which means more line in flight will vastly improve accuracy and distance.

Distance lines or long belly lines are ideal for fishing teams of flies and are designed for the more experienced or competent caster to really get the best from these lines.

The downside to a really long belly and an elongated back taper is that you need a lot of line out to really have the weight of the line to load the rod.

As a result, an average caster or a beginner is not going to have the ability to handle a line that long. They will not be used to managing that much line out of the rod tip, particularly if they have been using a really short and heavy fly line taper, like a more standard head length.
5. Tight Casting

​

If you're fishing with limited backcasting space due to tree-lined banks or steep banks, then you require a fly line with a shorter belly and shorter front and rear tapers.

This will allow you to shoot a lot of line with minimal false casts. The shorter head and shorter front and rear tapers will load faster due to the shorter concentration of mass. These fly lines are easy to cast and are ideal for casting larger flies or teams of flies, especially into a headwind.

These fly line tapers are also good for roll casting and Spey casting with a single-handed fly rod. They are good because there's a shorter concentration of mass to load the rod quickly, however, they turn over aggressively so are not appropriate when a more finesse presentation is required.
End of Angling Active's content.
Recommendations & General Comments

Which brand?
All the well known brands make decent lines of decent quality.
Rio is generally regarded as one of the best brands available but lately their prices have rocketed to rather ridiculous levels.
Barrio is a small independent, good value brand with good customer service and made here in the UK. (Rumour has it that they may have switched to Canada now.)
At the cheap end of the market is Maxcatch, Chinese imports that are both very cheap and very well regarded here. Their Real Gold line is recommended and maybe a copy of the RIO Gold.
Airflo lines are made here in the UK but the company was bought by the US fishing aggregator Mayfly Outdoors in 2019.
Other notable lines are Scientific Angler and Cortland (the 444 is a 50 year old classic).
So which line for which purpose?
This is where it all gets messy again. Very messy, sadly. I think it's worth keeping in mind what Trident found when they tested 43 #5 floating lines
"Many of the lines we tested in this shootout can be described as "average". It means that they don't really stand out in any way, good or bad. They don't have spectacular presentation, or load incredibly quickly, or cast particularly far. Every one of these lines will cast your double nymph rig with a bobber 40' if you're a reasonably competent caster, and they will lay down a dry delicately enough to catch a fish on the Bighorn. The problem with these lines from a reviewer's standpoint is that, because they don't stand out in any way, it's very difficult to determine any significant differences between them."
Remarkably, they also found that
"In rough numbers, only one-third of the lines tested are "true" 5-weight lines (134-146 grains) according to the standard and about another third are "within the margin of error" (126-152 grains). Also interesting is the fact that zero lines weighed in below 140 grains."
Lines (and it turns out, rods too) are not always or even usually, what their labels say they are. As rods got lighter for the same power as older heavier rods, some manufacturers started downsizing their # weight (~power) rating. Rods became stiffer and consequently the lines became routinely non-standard by increasing their weight at 30' to return some 'feel' to the angler. But it is what it is, so if you need to know what the actual weights are you're going to have to do a lot of research.
All that aside, in general, a heavier, forward-weighted head and/or a half or one overweight line does seem to help the beginner as the caster can feel the rod load a little easier. When you get really good you may be able to feel the differences in the more specialist lines too.
If it's only distance you want, then a shooting head line is a good choice so long as you don't need to roll or spey cast or need delicate presentation.
To get a line to do really long distances AND have a bit of subtlety about it (and be pleasant to use) you need one with a long tapering body AND the ability and a stiff enough rod to keep a lot of that body in the air - 60+ feet - most of us can't do this and most fishing circumstances neither require it nor make it possible - mind that hedge behind you! (Also, with 60' of line outside the rod tip, your #5 rod is casting an #11 weight line! The ratio is about 1 line weight every 5' beyond 30'.)
As a general statement it seems quite important to know where the line designer's 30' point is on your line and where the head meets the running line. Remember, that 30' is the amount of line outside your rod tip that the manufacturer reckons hits the standard for the line and your rod manufacturer has recommended for your rod.
The point where the line moves from tapered head to flat running line (the overhang) is also useful to know as you ideally want that inside your rod-tip to roll cast efficiently. So if you spend a lot of time roll casting and spey casting just check that your WF line has enough head to allow you to do that within the rod tip.
There are raging arguments about the 30' here and elsewhere, Originally that 30' weight was intended as the optimal loading point for a rod without a haul. It's theoretically the weight of line that will make an average angler feel comfortable casting. Now we have to treat that idea with suspicion partly because of the industry messing with weights and standards and partly because the industry is making some very advanced rods these days that they say are designed for a whole line, not just 30' of it.
In the 2020 Yellowstone #5 rod review they even went as far as splitting rods into "Power Rods" and "Presentation Rods" - all #5! For more on this, see the Understanding Carbon Trout Rods thread here.
Having said that I still think it worthwhile the average caster knowing where that 30' point is because most rod are still on or about that.
I measure it out and mark it with a sharpie. I put another mark 10' further up (so at 40') so that I can see it in my hand too and use that mark for a longer cast. (If you are aerialising much more than that you're into running line - depending on taper of course.)
If you have a 9' rod, a 12' leader, 30' of line outside the tip plus another 10' or so to shoot (hence the 40' mark) you're casting 61' from your feet. That's almost always more than enough.
Of course rods don't stop working either side of that 30', they're designed to work through a range of distances, and weights and profiles so there's no need to be obsessive about that 30' it's just a guide and we have to start somewhere.
Given the way the makers of both rods and lines play fast and loose with the standard, you may need to experiment a bit to find out what's actually best for your rod, your situation and your casting style. It's quite normal for experienced casters to under or overload their rods with line weights outside the range of the rod to get them to perform the way they prefer. For a beginner with a modern stiff rod, it's worth trying a line a little heavier than the rod's label so as to 'feel' the rod work.
All this could lead to a conclusion which is "just try a few lines" to see what best fits your casting action, ability and the rod that you have. Well that's great if you can borrow a lot of lines but not great if you have to buy them to find out. Best to have a long discussion with your retailer first.
If you want to get a rod that is 'true' to the 30' line standard, you can normally do it by looking up the ERN number in the CCS tables. A value of 5.5 is exactly 140 grains - the weight for the #5 weight line standard. (See 'Understanding Carbon Trout Rods')
Having researched and written all this and being a competent but not terribly well-trained caster, I am more interested in trying to buy a line taper and weight that at least theoretically best suits my fishing rather than a random brand name, rod weight and shape. I don't know about you, but where I fish I rarely if ever have an open field behind me to fully extend my backcast. I've always got reeds and weeds around me and usually a tree close by. There's almost always a hedge or a fence. I use a fairly short headed line that's a bit overweight. Suits me.
Tight (tapered) lines.
Tangled
Miscellaneous information, controversies, gripes and groans

Great - but long - video by Simon Gawseworth on lines
Under and over-lining your rod
Nice article by Lefty Kreh
Manufacturers
Airflo - Based in the UK, now owned by Mayfly Outdoors, an American company.
Cortland - USA
Monic - USA
Northern Sport Fishing- UK and Canada, now probably only manufacturing in Canada
22M Ltd - UK, probably no longer manufacturing.
Rio - USA. Owned by Fairbank who also own Sage
Scientific Anglers (Orvis owned) - USA
Leichi - China. Best known for their brand Maxcatch. (Not much is known about Leichi they may outsource production and there may be many more Chinese manufacturers.
The manufacturers make and retail their own branded lines but they can also make lines for other retailers in a process called OEM (Original Equipment Manufacturer). If you know who makes the lines for these brands please let us know!
Branded OEM fly lines
(Some educated speculation here)
Barrio, made by Northern Sports Fishing (we think). UK & Canada
Hardy
Greys
Wychwood
Shakespeare - probably made by Northern Sports
Royal Wulff - Scientific Anglers
Snowbee
Sunray
Loop - made by Scientific Anglers (which Orvis own). USA.
Vision
Orvis - made by Scientific Anglers (which Orvis own). USA.
Guideline
Scierra
Mackenzie
LTS
Sage - made by RIO
Daiwa
Leeda
Ron Thompson
MDI Aquapro - made by Northern Sports Fishing, Uk & Canada
Arc - made by Airflo
SKB (UK)
Teeny - made by Cortland
Maxcatch - made or possibly outsourced by Leichi, China
Sexyloops
Ballistic
Spartan - made by 22M
Off-the-shelf or Design?
Some of the brands simply buy a line off the rack and stick their own label on it - which may/will be one used by others - but a few others are designers that have their unique lines made for them. Who are they?
Barrio
Here's a thread from 2007, with information which may or not be out of date...
https://www.flyfishing.co.uk/threads/line-manufacturers.8917/
Is the AFTMA standard out of date?
Some regard the whole standards system as outdated and defunct because the system was designed in 1959 before weight forward lines and differing line profiles were available.
Surprisingly, the first section of a fly line - the level section - is excluded from the 30' measurement, yet it IS added weight. How much you won't know because it's not on the box. Some lines have as little as 6", some a few feet.
For an extreme opinion on this, see
Fly line design has been lacking for over 30 years starting with the outdated AFTM system. Why don't companies change their head length in single hand ranges? Wy do companies only list the weight of the first 30' of a line? All these issues are questioned by designer Tom Bell in this modern...
sunrayflyfish.com
History of the AFTMA standard
This is written by the guy mainly responsible for it
An Angler Returns, fly fishing. Here is where our readers tell the story, Premiere OnLine Magazine for the Fly Fishing Enthusiast. Online chat room, articles and solid informational content. Your Online Fly Fishing Tool!
Actual line weights
It's a commonplace claim that some, possibly most, manufacturers create lines that are overweight, often by more than one weight.
The reason they do this, it is said, is to make it easier for beginners to load their rod, to feel the weight of the line in the cast, to feel the rod bend. It's also said that the increasingly powerful - ie stiffer rods - need this.
Trident measured the weights of 43 WF#5 lines:
"In rough numbers, only one-third of the lines tested are "true" 5-weight lines (134-146 grains) according to the standard and about another third are "within the margin of error" (126-152 grains). Also interesting is the fact that zero lines weighed in below 140 grains."
We tested the most popular freshwater fly lines in the industry and crowned a winner. Plus weights, measurements, taper diagrams, and much more.
www.tridentflyfishing.com
It does seem odd that there's a standard that isn't a standard isn't it?
This from Sexyloops
" I do a lot of research on fly lines, both for myself, my friends, and for Big Sky Anglers (the fly shop I work for). As a result, I've been exposed to a wide variety of fly line designs - tapers, 30-feet weights, total head weights, head lengths, cores, and coatings vary WIDELY from line to line and brand to brand. I love taper diagrams, tables, and spreadsheets that might give me a hint about how a line will cast when paired with a given rod for a specific fishing approach. The more research I do, the more variations from the standard I find. Even for someone who likes this stuff, it can be downright confusing. For most folks that I know who just want to get a smooth casting outfit that is fun to fish with, it's just black magic."
The short answers – NOT MUCH, and MORE OFTEN THAN YOU THINK. But the long answers are much more interesting, and hopefully quite useful to you as an angler, so here goes nothing. It starts out with a history lesson, of course. Once upon a time, long, long ago, the physical weight of virtually...
It's well worth reading that whole article.
Line length
Odd one this. Although lines are normally 90' long, not all are. I bought an Airlo line a while back that wouldn't fit on my reel. I had to cut half a mile off the back of it to get it on. It turns out that the line is 120' long! No one can aerialise that length of fly line so who knows why it's that long. Check before you load it onto your reel.
The Physics of fly lines
Interesting science paper on how flylines work
Sexyloops discussion with 3M


Fly line profiles and their effect on loop shape. This is 3M's reply.


The Northern Sport Fishing Scandal
A BUSINESSMAN has urged customers to only buy branded products from authorised retailers as the man behind a £150,000 fake sporting goods fraud was…
www.yorkpress.co.uk
Last edited: