Hi ! I by the Vision's top model, the " XO", a few days ago, but many things go wrong with me, and I sell it.
Rod is NEW, with unregistered warranty card.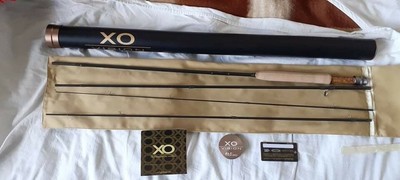 It is the current model. The protective foil is still on the rod handle. It represents the top in the Vision product line. One of the best fly rods on the market.